Hitchcock Creek Community Garden
Updating for Spring/Summer 2018. As of early June, there is one plot left to rent for $10. Judy Cagle is our Garden Manager. Feel free to contact her at 895-4372 should you have any questions.
Updating on March 23, 2017 ~ all plots are spoken for this Spring. Thanks for the great community response and effort by all involved!
Updating on 3/10/16:
Well, here it is spring again! Plot reservations are going fast. As of this writing, March 3rd, there are only a couple of plots not reserved, so call Susan Kelly at 997-8255 today if you're interested!
Please click HERE to see an overview of the garden!
Have you noticed how great the garden is looking these days? Thanks to Bryant's Turf & Landscaping, new weed block and rock has been put down to tidy up the area! These are views from July 30, 2015:
| | |
| --- | --- |
| | |
| | |
Unfortunately, we've had a bit of a problem with garden theft this season; a very common occurrence in Community Gardens everywhere. New signs were posted today with hopes that welcomed visitors will read and understand that "look don't touch" is the rule of thumb unless they are the plot renter/caretaker! ~posted 6.5.2015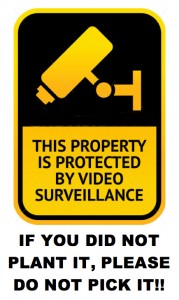 | | | |
| --- | --- | --- |
| Scenes from the May 2015 Garden ~ | | |
| | | Lots of hard work has been going on at the Hitchcock Creek Community Garden  lately!   If you're interested in joining our waiting list for a garden plot for next year, please call us at 997-8255! |
The 2015 growing season is about to begin! New soil was delivered to the garden the first week in March. Plots are being reserved quickly and, FINALLY, our cold weather is moderating somewhat. It's time to plant those cool weather crops!
For those of you who may have seeds left over from last year (2014) , don't throw them away yet!  Click on this link for instructions on testing "old" seeds for viability.

Mark Your Calendars!  Members of the Hitchcock Creek Community Garden will meet at the garden for a work day/pot luck supper on Thursday, September 4, 2014 at 5:30 p.m. Come enjoy a meal, clean up the plots a bit, and hear about Fall Gardening! (Photos of event below.)
| | | |
| --- | --- | --- |
|  The beginning…. | | |
| | |   |
|  Hitchcock Creek Community Garden | | Est. April 2014 |
Pictures above are of the first work day at the new Hitchcock Creek Community Garden, 615 Steele Street in Rockingham, on Saturday, April 26th. The newly built raised beds had to be filled with soil. Our team of volunteers filled their 8 beds in 2 hours! Many thanks to all!
| | |
| --- | --- |
|               May Garden Photos | |
| | |
| |  June Garden |
|   |  July Garden |
Scenes from our Twilight Potluck, September 4, 2014