Extension@YourService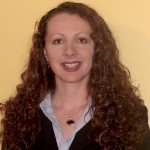 Summer is a great time to be outside walking your pet or taking your horse on trail rides. It's also the time to think about summer pests and how you can protect your pets and livestock from discomfort and disease.
It's a good idea to vaccinate your horses against West Nile Virus and Eastern Equine Encephalomyelitis EE since they are transmitted by mosquitoes. You can get them in combination vaccines with tetanus protection. For horses that are especially sensitive to flies and mosquitoes, you may want to purchase a lightweight fly sheet for them. You can buy them based off a target area such as for the whole body, neck, or just the head and ears.
For dogs and cats, you'll want to think about getting them on heartworm prevention since they are also transmitted by mosquitoes. You'll want to check your dogs and cats for fleas and ticks. Cats and dogs with erect ears are specifically targeted by flies on the very tips of their ears. A topical cream or spray may be needed to prevent bleeding, scabbing, and infections.
You'll need to check your goats for lice. There are several sprays, creams, and powder products on the market to control these pests and keep your pets from itching and scratching. Many of them will have to be applied several times or even everyday. Read the label for specific information.
For cattle, there are even more options for parasite and pest control such as pour-ons, back rubs, and ear tags. Internal parasites are also a huge problem for animals all year, but more specifically during the summer months. Animals that have a poor rough hair coat, aren't eating well, and show some sign of scours may have high worm loads. If you have goats, sheep, llamas, or alpacas, you can get certified in a system called FAMACHA. FAMACHA allows you to check the mucous membrane of the eye of your animal against a colored chart. Then you can make the decision to deworm each animal or not depending on the color.
Cooperative Extension also has the equipment to perform fecal egg counts in the office. Fecal egg counts can help you determine what type of parasite your animal has by looking at them in a microscope. It can also determine if your dewormer is still working or if you have some resistance issues. You can count the worm eggs, deworm your animal, and 2 weeks later check them again. If the worms are not significantly lower, the worms may be resistant to the type of dewormer you are using. You may need to switch to a different class of dewormer. Using the same one frequently and not giving the animal enough based off weight can cause resistance issues. We can show you how to perform fecal egg counts to check your animals. See your Veterinarian for help with heartworm prevention in dogs and cats, and vaccine protection against West Nile and EEV for horses. If you need help coming up with a plan for your farm or home in how to control pests that feed on our animal friends, please call Richmond County Cooperative Extension at 910-997-8255.
Was the information on this page helpful?
This page can also be accessed from:
go.ncsu.edu/readext?222847