Extension@YourService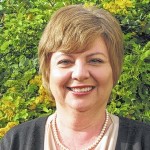 Extension@YourService news column rolled out today in the Daily Journal! The following is a reprint of the first article. Watch for following columns on Thursdays!
Richmond County has a stronger agricultural industry than 75 percent of the rest of the counties in North Carolina, a state where agriculture is the most important industry at $70 billion. While supporting this industry, Richmond County farmers are similar to many business entrepreneurs, taking on a great amount of personal, financial and sometimes physical risk to sustain their business. Agriculture is also a very complicated business with many obstacles such as weather, disaster, regulation, pest invasion, labor shortages and much more.
According to the 2007 USDA Agriculture Census, the farmers in the county have $156 million in assets of land and buildings. The machinery that is used in various production systems adds assets of more than $18 million. Agricultural producers spent $8.7 million in production expenses, $1.2 million in utilities and $13.8 million in animal stock purchases in 2007. One can see that becoming a farmer requires more than a desire for a country lifestyle; farming requires capital, financing, education and good business sense.
According to North Carolina State University Agricultural and Resource Economics expert Mike Walden, in 2008 the added-value impact to Richmond County of agriculture/food, natural fiber and forestry industries was $1.09 billion accounting for 26.1 percent of the county value-added industry. Value-added refers to the amount of production inputs originating from Richmond County that were used to produce the crops and products. The animal agriculture sector including broilers, cattle, hogs and goats led the Richmond County agricultural industry with $122 million in sales in 2007; crop sales were valued at $5.3 million.
Walden uses IMPLAN computer modeling to develop agricultural data for each county in North Carolina. He found that in 2008, jobs in the Richmond County agricultural industry accounted for 22.4 percent of the employment in the county with a total of 4,324 workers.
Principal operators are an average age of 58.6, are mostly white males and run the 400 farm operations in the county. 194 of them have been farming for 10 or more years, with an average of 19.6 years of farming experience in the group. 118 principal operators are women, a statistic that mirrors the rest of the country where the number of women running the farm has tripled in the past 30 years. According to the last agricultural census, there were 40,904 acres in agricultural production in Richmond County.
The most uniform and impartial method of determining agricultural production, expenses, ownership and practices is through the USDA Agriculture Census, which has been federally mandated since 1840 and conducted every five years. The results from the 2012 census will be published in February 2014 and will give us a picture of how our agricultural industry is growing and changing over the period of 2007 to 2012. The census survey is given to all residents who have produced $1,000 worth of agricultural product that has been sold or could be sold.
Until the new census is produced, Richmond County can proudly claim the distinction of being 6th in the state in production of poultry broilers, 12th in livestock, dairy and poultry, 25th in hogs and pigs, 30th in vegetables, fruits, nuts and berries and 25th overall in agricultural cash receipts (USDA, 2011).
The Richmond County Cooperative Extension Office helps provide research-based education and technology to the producers and citizens of this great county. The office is located at 123 Caroline St. in Rockingham, and can be reached at 910-997-8255 or richmondces@ncsu.edu for more information.